Our players
Our players want a meaningful, entertaining and engaging gameplay experience on mobile. Many have a passion for combating the climate crisis and protecting the environment.
One section of the audience is relatively casual, playing during commutes and for relaxation.
Another section is more focused on their play. They are interested in exploring the systems of the game, and will be an active part of building the community.
Game overview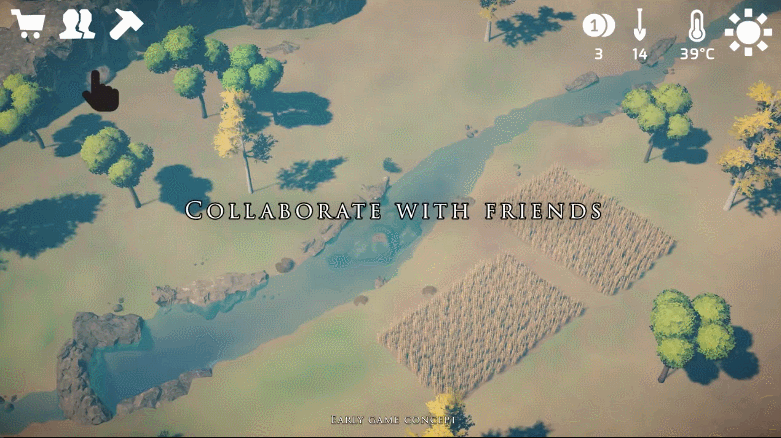 Collaborate to survive
Welcome to a reality-based world with temperatures reaching 50°C, it hasn't rained for years, fertile soil has turned to sand and wild animals, migration, trafficking, and violent rebels are present constantly. To survive you need to acquire knowledge and skills necessary to create solutions for resilient and sustainable living conditions. You can't do it by yourself. To be successful you must collaborate, trade, and negotiate with other players. BioSquare is the world's first sustainable impact game. It is a mobile first strategy game where collaboration and trade wins over confrontation and destruction.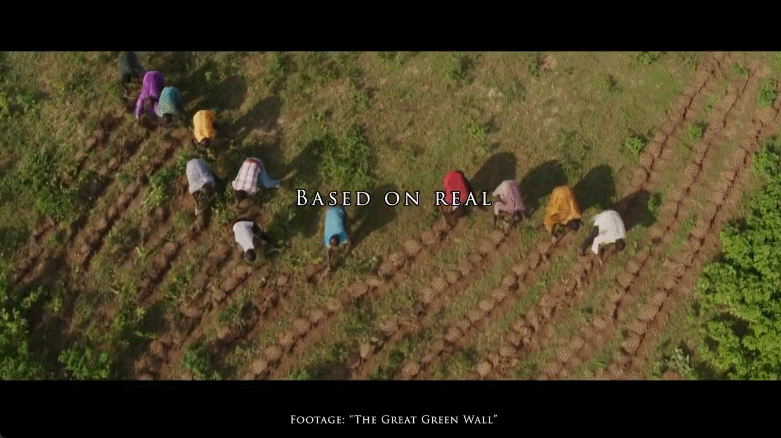 Your gaming world: UNs biggest climate project
As part of playing BioSquare you can choose to have a positive impact in the real world. You play BioSquare in a digital twin of the Sahel region in Africa. The region arches over the continent on the verge of Sahara, from Senegal in the West to Djibouti in the East. In this region there is a real-world project called The Great Green Wall. It is one of UNs flagship projects which aim is to transform the Sahel from one of the most harsh and vulnerable places on earth – to a green flourishing corridor with robust and sustainable living conditions, socially, economically, and environmentally.
The regional condition in the Sahel varies and is mimicked in BioSquare. With your avatar you will combat social challenges, environmental threats like desertification, drought, and floods. Every BioSquare has its unique challenges. Your task is to transform BioSquares, level up and expand.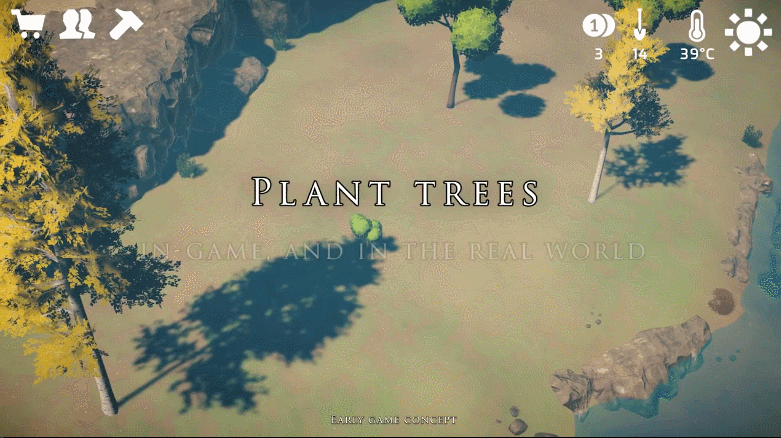 Fight climate change, migration and villains
Together with other players you will create new, sustainable territories and even countries. You will compete in developing sustainable solutions to provide more renewable energy, clean water, fertile soil, health, education, and equality.
But gains will not come easy. How do you protect a village against wild animals that do not fear humans? Create resources to build a school or drill a fresh water well? How do you deal with migration, corrupt authorities, and aggressive rebels? To expand and level up you can collaborate with other players and their BioSquares. But what if they have other solutions regarding setting up the solar cell facility or opinions on how to share grassland for your livestock? The more you learn, adapt, and collaborate the more successful you will be.
Together with other players and based on real-world data you will acquire knowledge and skills necessary to transform the Sahel by creating flourishing societies that successfully meet the social and environmental challenges.