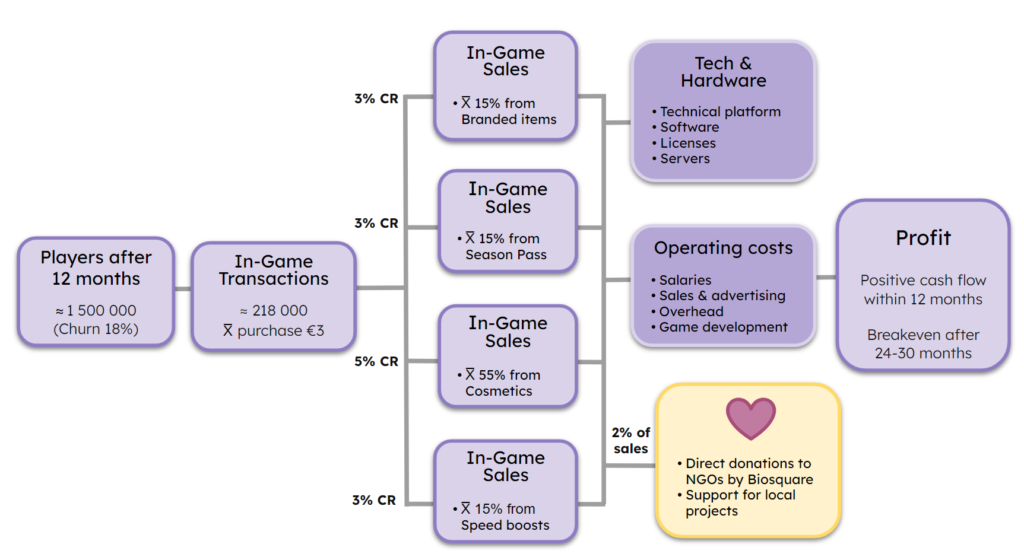 BioSquare puts players' experience first and has game moments inspired by the world's most popular video games. In addition to the story being anchored in one of our time's greatest challenges, players have the opportunity to learn and create change together in the real world. Our ambition is not only to spread fun and excitement but also to empower and provide knowledge about climate change and how we can stop it.
Free to play
This model is the most common and most successful model for bringing in many players in commercial video games. Revenue is generated from players paying for for various extra functions and features inside the game.
Paid partnerships
external companies get the opportunity to profile themselves through "Branded in-game items" which can then be purchased.
Season pass
gives the player a selection of benefits for a limited period will be an additional revenue stream. We will also offer the opportunity to buy "Cosmetics", which are various accessories to enhance the engagement and experience. "Speed boosts" which accelerate a specific task will also be available for purchase.