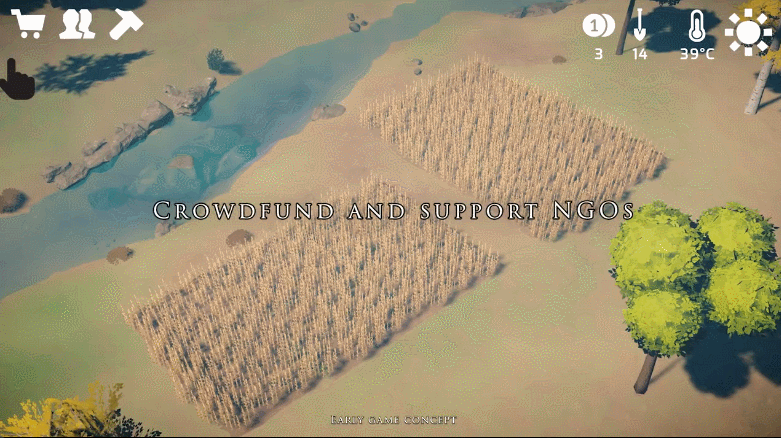 Through the captivating world of gaming, we give people an opportunity to experience, be involved and contribute to creating better living conditions for people and animals. Actions will be taken in vulnerable areas as well as to restore destroyed environments.
This is done through a collaboration with selected NGOs and BioSquare's ability to channel people's desire to contribute. Through BioSquare, contributors will have the possibility to direct contributions to preferred projects. They can also follow the project's development through dedicated webpages with local residents reporting on the progress. We have the ambition to over time and under the right circumstances display projects via satellite imagery, e.g. Google Earth, or similar.
In addition, NGOs and other actors in civic society reach large numbers of motivated people in new target groups.
We will focus on actors in selected areas that have their own organization to carry out the projects.
The ability of non-profit organizations to report their work and collect funds is undergoing significant changes. New digital technology makes it possible not only to distribute funds to projects more cost-effectively and securely, but also to be more transparent and flexible. BioSquare will use both traditional and more modern methods that have proven to be reliable and safe.
Stage 1
Cut of in-game purchases goes towards NGOs
Donations & crowdfunding
In-game trees → real-world trees
Stage 2
Deepened relationship with more NGOs
Allow the player to contribute to specific communities
Web3
Stage 3
Accessible knowledge bank
Citizen science projects